Duinrell - Attraction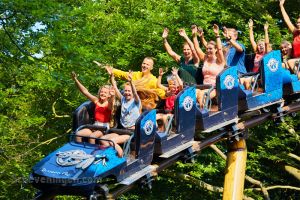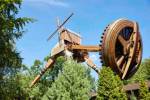 In the amusement park Duinrell both old and young can enjoy many spectacular attractions. Somersault in the Water Spider, have a spattering good time in the Splash and spin around in the Mad Mill.
For the youngest guests there is besides the Locomotion, Monorail and Wonderland a brand new indoor playground, Rick's Fun Factory. In the summer during mid-July and August there is al live spectacular live Theatre Show for old and young of Scott the Magician and his assistant Miss Muriel.
Tikibad, source of splashing good fun
In the heart of the amusement park, you'll find the tropical Tiki Pool. With its 21 slides, it's the largest covered waterslide paradise in Benelux. Buy yourself a combined ticket during the amusement park's opening hours. At night and during winter, the Tiki Pool can be visited separately.
For information:
Book tickets online
Duinrell 1, Wassenaar
tel. +31 705 155 255
web.
More information