Cycling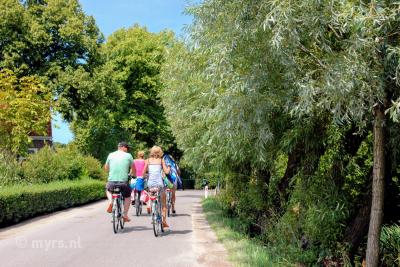 The variety and the particular location make the Dutch Duin (Dutch Dune) popular with urbanites and its neighbors. In order to relax, play sports or enjoy the silence. One moment you cycle through the open dunes, the next moment through a dense forest. The Holland Dune runs from Scheveningen around Katwijk to over the wide north of Noordwijk. Outside the busy weekends and summer, it is quiet here. An oasis of calm.
A visit to Holland Dune is also beyond the summer a true pleasure. In the spring time, the nightingale and the stonechat fly back from the south. The latter likes to sit atop of a pole or bushes. The temperature rises quickly in the dunes. Therefore, the small bitter cress and the common whitlow grass already blossom in March. In the fall, the sallow thorn bears its striking berries. The moss is then beautifully. And in winter it is especially the quiet of the area that makes it so attractive.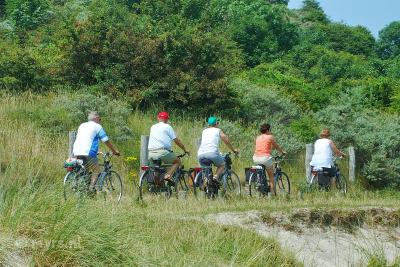 Discover the Cycle Paths and Coastal Roads of Noordwijk
For many travellers, Noordwijk conjures images of sun-kissed beaches and the soothing sound of the sea. However, this picturesque coastal town has more to offer than just its beautiful coastline. Noordwijk is a true gem for cycling enthusiasts, with countless kilometres of safe and scenic cycle paths and roads.
The cycling paths in Noordwijk offer a diversity of views that are unparalleled. You can be enchanted by the stunning coastal routes that lead you through majestic dune areas, or you can opt for the tranquil country lanes that take you to the peaceful countryside. Along the way, you will discover charming, characteristic villages where time seems to have stood still.
The extensive and safe cycle paths in Noordwijk provide the perfect environment for a leisurely cycle ride, whether you are alone, with a partner, or with the whole family. In Noordwijk, there is so much to discover on a bicycle that you will continually see and experience new things. So, hop on your bike and discover the hidden beauty of Noordwijk.
Bike Rental
Do you want to make a cycling-tour during your holiday or do you want to have a bicycle at your holiday residence? Than you can go to many places for a good rental bike. For bike rentals in Noordwijk, we recommend the following companies: