Powerkite School - Sport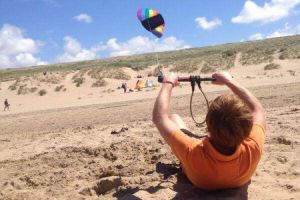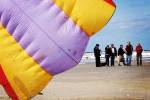 Have you ever wanted to try power kiting? Are you looking for a sports outing with your colleagues or friends? Or would you like to have an introduction into the world of all other kite sports? Then you are at the right place. We are specialised in power kiting. We give clinics and lessons for companies, group outings and people who want to become more knowledgeable of power kiting. Our main location is on the beach of Noordwijk. But it is also possible to choose your own location.
Furthermore Powerkite School is near the following sights: Surfles (±225 m), Museum of Comic Art (±1,2 km), Museum Oud Noordwijk (±1,2 km), Swimming Pool BinnenZee (±1,4 km) & Nature Center Jan Verwey (±1,7 km).
For information:
Koningin Astrid Boulevard, Strandafrit 2, Noordwijk aan Zee
web.
Website